It's easy nowadays to find the things we need all you have to do is look it up online and there you have it! One of the things that have become somewhat of a necessity is a VPN service. There are several choices out there and one can easily be fooled by mediocre VPN companies.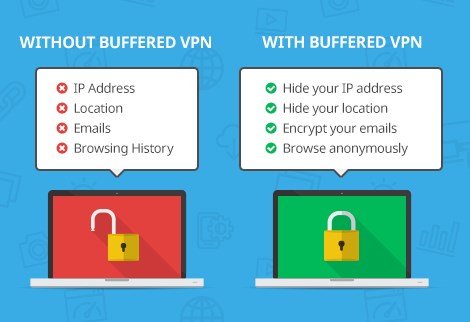 That is why we're here to provide you with a detailed review of a VPN company at an early stage of a new VPN service that's making waves in the market today. If you are looking for a reliable and bang for the buck VPN service, you should give Buffered VPN a shot.
Buffered VPN is a new VPN service that is based in Budapest, Hungary. It's important that one must use a good VPN service to effectively anonymize their internet habits. As many of the users suggests, Buffered VPN is a legit and extremely good VPN service. Let's find out if that's all true in this comprehensive VPN review.
Buffered VPN Features
Buffered VPN promise to provide total security from spying eyes on the internet. Buffered VPN claims to provide strong encryptions to keep everything safe and private.
Buffered VPN supports OpenVPN – the most secure VPN protocol. The VPN company deploys a 256bit encryption to safeguard its entire VPN network. Users can setup Buffered VPN on most devices like Windows, Mac OSX, Linux, Android, iOS, and other VPN-ready devices.
Users are also allowed to switch to different servers with no additional fee. You can setup 5 simultaneous connections with a single account. P2P file sharing activities are allowed but not encouraged since most torrent activities involved the transfer of illegal content.
Buffered VPN offers an easy to use client app for Windows and Mac operating systems. Unfortunately, Buffered does not offer its own dedicated VPN client app for mobile. The OpenVPN Connect app will work with Buffered though. To setup Buffered on your device of choice, check out the configuration guides right on their website.
Since Netflix's crackdown on VPN connections, many VPN companies nowadays are not able to provide access to the streaming channel anymore. Buffered VPN is proud to be among the few providers that still supports Netflix and other streaming channels.
Buffered VPN IP and Server Network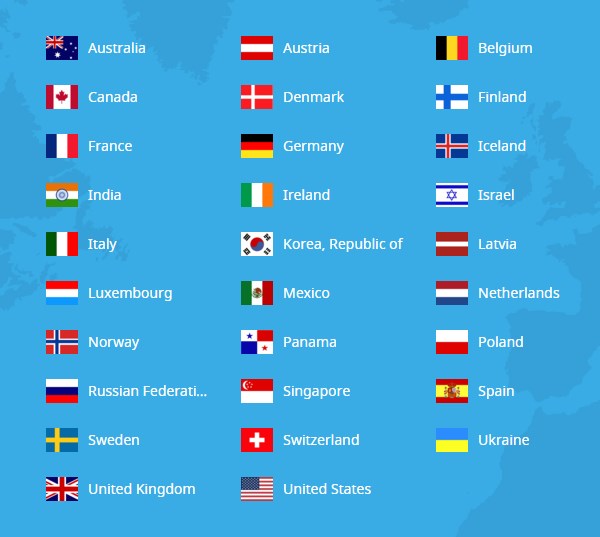 VPN servers is not Buffered's strongest suite though. Currently Buffered has limited servers in 30 countries. The company states that it's adding new servers every single week. Here are the location of serves available as of this writing: Australia, Canada, France, India, Italy, Mexico, Poland, Spain, Ukraine, Austria, Denmark, Germany, Ireland, Korea, Netherlands, Russia, Sweden, United Kingdom, Luxembourg, Norway, Singapore, Switzerland, United States, Israel, Iceland, Finland, and Belgium.
There's no available information as to how many IP addresses that Buffered offers.
Buffered VPN Subscription Plans and Special Offers
Buffered VPN offers a 100% moneyback guarantee for 30 days on all orders. Buffered's monthly plan costs $12.99 per month which is a lot more expensive than most commercial VPNs are offering at the moment. If you want to save $18.00 on VPN subscriptions, you can purchase a Bi-Annual package that costs $59.94 or $9.99 per month. Buffered also offers a yearly plan that costs $99.00 or $8.25 per month. Users can save $57 per year if they opt for the annual VPN package.

Subscriptions can be paid with Visa, Mastercard, Discover or Paypal. There is no trial access offered at the moment. But Buffered's 30-day moneyback guarantee serves as the free access since users can request for a refund within 30 days, no questions asked.
Buffered VPN Privacy Policy and Security
Hungary has very strict data protection law which is one of the reasons why Buffered is loved by many. Data controllers are required to maintain a detailed data breach registry to protect users' data.
Buffered VPN states that it is concerned about providing the best solutions for keeping users' privacy as secured as possible. Buffered do collect certain data to process VPN orders. Such information includes IP address, operating system, browser, timestamp of page request, and payment information. The VPN company maintains that it does not log user activities.
They also have a Kill Switch implemented, which is very important.
Keep in mind that you should always make use of a VPN, like when you're just doing your accounting online or everything else that transfers sensitive data.
Buffered VPN Customer Support

Buffered offers support via email and social media correspondence. The 24/7 livechat feature is definitely appreciated as most companies nowadays offer a live chat feature to immediately assist users with their queries and concerns.
The VPN company also offers a knowledgebase that answers the basic questions regarding the VPN service.
Review Conclusion: Is Buffered VPN Better than Other VPN Services?
Buffered VPN has been around since 2014 and it looks like it's headed to the right direction of providing top notch VPN services. The VPN company has a generally good reputation with its userbase as well. And while its VPN network is not the biggest in the industry, it does provide reliable and stable connections at most times.
We reached out to the company inquiring about their plans for the VPN service and they said that they are currently working on an advanced VPN client app that's built with a unified tech stack to easily push out new features across all platforms instantly.
Generally, new VPN companies aren't as good as the more reputable VPNs in the market. Buffered VPN on the other hand does not shy away from providing a fast and dependable VPN service. If you are looking for a VPN service that's as good as the top VPNs, do give Buffered VPN a shot and we guarantee you that you won't regret it.
View Offers & Coupons