NordVPN is a company located in Panama. Unlike some other destinations in the world (such as the United States or European Union), this is a place embracing privacy and anonymity. As we are going to see below, NordVPN is a company that seeks to provide top notch VPN services to its clients. There are quite a few special features that have drawn our attention, as well as some minor glitches that have made us skeptical. So, let's get started with a thorough NordVPN review that we are all anticipating!
NordVPN Features
With more than 3500 servers on offer in more than 61 countries of the world, the whole network of NordVPN is satisfactory and can meet the needs of all clients. They offer one-click connection, making it super-easy for newbies and tech savvies alike to use the VPN services. Their zero logs policy is a great aspect and the support of Tor is another detail highlighting their desire to embrace anonymity. In case your VPN connection fails, there is the Kill Switch feature.
With this tool, you can expect no data leakage without VPN protection. Moving forward, there are some extras provided gratis to the VPN clients of NordVPN. With your subscription, you can use the same account on up to six different devices at the same time. Full compatibility with devices and OS, as well as P2P support are equally important features.
Online Security
NordVPN certainly takes online security to heart. With military grade encryption (offering SSL-based 2048-bit encryption), NordVPN offers full support to all the advanced security protocols (OpenVPN, PPTP and L2TP / IPSec). Zero logs policy and Tor support are two extra details that pinpoint online security concerns of the company, as well as the acceptance of Bitcoins (if you don`t have any, use a reliable exchange like this here) for covering financial obligations towards the VPN subscription. Last but not least, there are free extras (which we mentioned above) that make your VPN connection even more solid (Secret notes, Encrypted chat and Web proxy, for instance).
NordVPN Pricing & Plans
When it comes to the pricing and plans, NordVPN is quite simple and straightforward. According to the time duration of your subscription, you can benefit from substantially lower price rates. The monthly subscription is offered to you at $11.95 – rather on the expensive side. 3 years are offered at $3.49 monthly, while the yearly subscription is provided at $6.99 per month. The 2 years subscription costs currently also only $3.49/month.
You are strongly advised to check through the seasonal discounts on their website, because you can save even more money and get equally great services. NordVPN offers a free trial for 3 days before users have to pay. Additionally the service offers a 30 days money back guarantee, in case customers should have unsolvable problems using the service.

NordVPN Support
NordVPN is truly well structured, as far as support is concerned. First of all, there is a rich FAQ section that you can navigate through on the official website. According to the OS and the specific device that you use, there is the right setup guide for you to follow. Apart from all that, you can read through their articles on their blog or catch up on their news and updates via the social media platforms. If you are not satisfied by what you get through their tutorials and other information sources, there is the possibility of sending an email or submitting a ticket to them. If we had to choose a single support option though that works all the time, this would be the live chat (available 24/7), hands-down.
NordVPN Speed and Performance
We have tested NordVPN on various OS and devices, as well as with different types of encryption. Since the service has optimized their quick connect algorithm, we have to say that speed is generally outstanding. In P2P activities, the results lowered a bit – in cases of plain website navigation, the outcome was impressive. In the case of using DNS, the speed was also reliable. When we used mobile apps for our devices, these apps were cool and really simple to use – with impressive speed, too.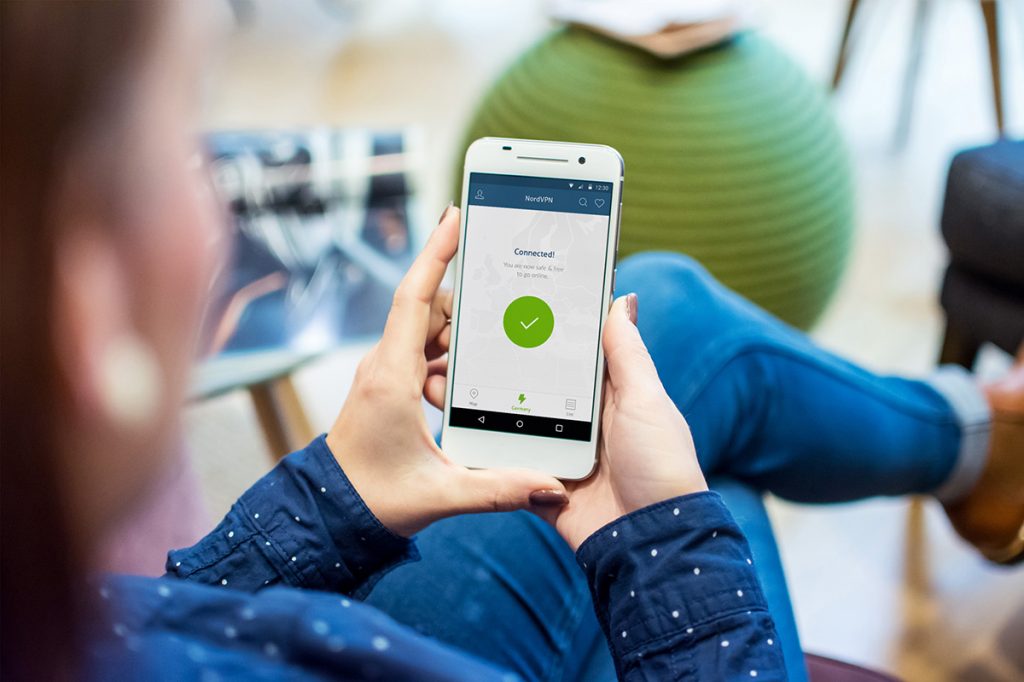 Bottom Line
After having checked everything at our NordVPN review, all the different aspects of a VPN service provider have been evaluated in detail. Here is what we have found:
The location of NordVPN in Panama offers great freedom and flexibility, unlike some other locations that involve heavy censorship and restrictions regarding VPN and anonymity. There are no logs kept, which highlights the company's respect to the right to anonymity. The same goes for the use of Bitcoins, the military grade encryption and the intriguing extras provided gratis to the VPN subscribers. In addition, the Kill Switch option is a great way to reassure that no real information from you is shared online. The VPN services provided are fully compatible with almost all devices and OS on the market to this date.
As for the price rates, you had better choose a yearly subscription (the monthly fee is $11.95 and this is rather expensive). Free trial and full money refund guarantee need to be extended. Speed results have varied depending on what we used the VPN on and what for, but overall the speed has been satisfactory. Up to six simultaneous devices can be used with a single account, making it an exquisite solution for everyone. You can choose to pay from a plethora of payment methods (including Bitcoin) and you can rely on quality support. Here is what we have liked and not liked about NordVPN:
We Liked
Zero logs policy and privileged location
P2P enabled
Up to 6 simultaneous devices can be used
Kill Switch and other extras for free
Encrypted proxy extensions for Chrome and Firefox browsers
Bitcoins
We Didn't Like
The cost for one month
Speed can fluctuate at times
Restricted free trial and money refund
View Offers & Coupons