A quiet little service, VPN.ac keeps well under the radar. Run out of Bucharest, they have gone the extra mile to become ISO27001 and ISO9001 certified. The only two individuals allowed physical access to the infrastructure itself are experts with years of experience in Information Security, Linux, and Network Administration.
The Website of VPN.ac
The website itself looks like it was built using a free template and they're up front about all the software being Opensource. It's a bit crowded and busy and the English, although clearly written with good intention, does pick up an odd turn of phrase here and there. Some sections are well-written and comprehensive while others are not so much. Everywhere are comments like "to be updated soon", "will be finished soon", "something we're working on" and so on. It gives the impression of energy and a great hustle and bustle until you realize the last update was two months ago.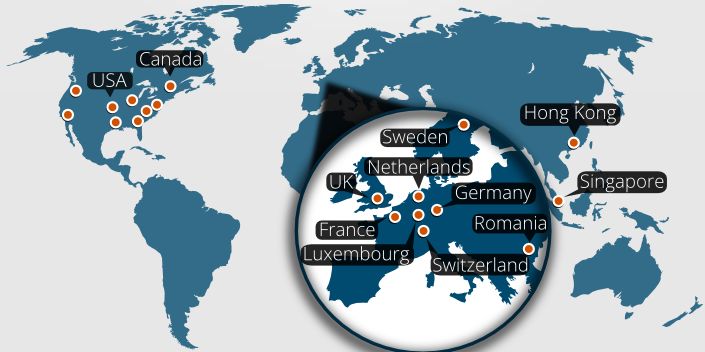 Customer contact options are great: live chat, email, Skype, and ticket submission. When you talk to customer service, they promise you will be speaking to the people who actually run the system, not to a bot or to someone working off a Q&A flow chart who keeps throwing copy/paste replies at you.
Server Locations of VPN.ac
At the present time, they have 26 nodes in 10 countries:
US x 10 (P2P blocked)
UK x 2 (P2P blocked)
Canada (P2P blocked)
France (P2P blocked)
Germany x 3 (P2P blocked)
Hong Kong x 2 (P2P blocked)
Netherlands x 3 (P2P permitted)
Romania x 2 (P2P permitted)
Sweden (P2P blocked)

Pricing Plans and Payment
$9USD a month, $24USD quarterly, $36USD for a half-year, or $58 annually gives three connections full access, with unlimited server switching, 1TB a month traffic (pretty much "unlimited"), and OpenVPN (128-bit BF-CBC/256-bit AES with PFS; 256-bit encryption is with 4096-bit RSA keys, SHA512 HMAC), L2TP (256-bit AES encryption), IPsec and PPTP (128-bit MPPE encryption) protocols. Payments are preferred through PayPal, BitCoin, and CashU, although "other methods" are mentioned (but not specified). To get anonymous bitcoin, you can use platforms like www.buybitcoinswithcreditcard.net
The Privacy Policy of VPN.ac
The privacy policy is straightforward: they log the timestamp and bandwidth and don't monitor browsing, emails, IMs, downloads, etc. They state they have non-monitoring technology to detect illegal activity and they will act on it. Specifically spelled out that there is no third-party monitoring such as Google Analytics.
The price is decent; the service, though not extensive, seems solid and worth a try.
View Offers & Coupons