Update: IPVanish lied about their logging policies (also to us). You can read everything about it in this article. We do not recommend to use them anymore, even though they say that "now" they do not keep logifiles – why should you trust a brand which was lying in the past. There are tons of other providers, choose one of them.

IPVanish provides users with anonymous web use, coupled with NAT firewall protection, unlimited bandwidth, and ultra-fast speeds for downloads and gaming. Connections can be made via OpenVPN, PPTP, or L2TP/IPSec protocols, giving users the ability to encrypt their devices in order to protect personal data at Wi-Fi hotspots and other unsecure locations.

IPVanish is a large VPN provider with an international presence. Despite its relatively recent move into the provision of Virtual Private Networks, IPVanish's parent company has a long history in providing internet services.
40.000+ IPs and 500+ Servers!
IPVanish offers online security and anonymous browsing with fast connection speeds from all over the world. The company owns a large network of over 500 VPN servers located across more than 60 countries. It has a large pool of as many as 40,000+ shared IP addresses to cater to the increasing demands of customers.
IPVanish provides a powerful and simple VPN software that, in our tests,  runs very fast on all kinds of devices such as smartphones, tablets, laptops and desktops. The company owns its entire infrastructure, including their Top Tier network, to maintain high speeds and reliable security measures. The VPN services of the company are designed to provide real-time online anonymity at a reasonable price.
IPVanish keeps no Logfiles – No. That was a lie.
Extraordinary care is given to privacy and security through the implementation of a "Zero Logs" policy, ensuring that users remain 100% anonymous during surfing sessions. They lied about their No-Logs Policy. Anonymous payments made with Bitcoin also accompany that feature.
Customers of IPVanish have the ability to hide behind over 40,000 shared dynamic IP addresses as this makes it more difficult to ascertain the individual identity of any one IP user. The company's servers are located in more than 60 countries, so users have the ability to connect to servers within a given region and view or stream from websites that could be banned in their physical locations.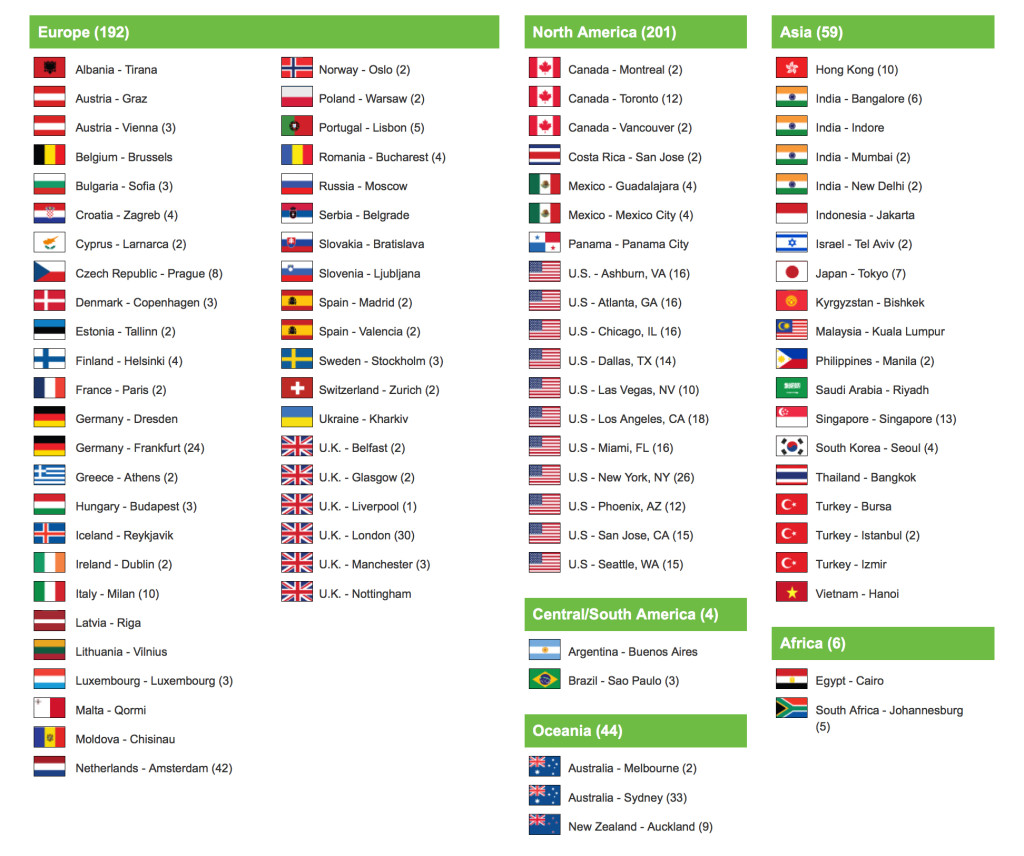 The company has offices located in the United States and Europe. The headquarters of the company is located in the USA at the following address:
Pricing Schemes of IPVanish VPN
IPVanish offers low-cost plans that cover the needs of most customers across the globe. Presently, IPVanish offers three pricing schemes with lucrative discounts:
1 Month Plan: For $10/month
3 Month Plan: For $8.99/month
1 Year Plan: For $6.49/month
IPVanish supports many popular forms of payment such Credit Cards, Paypal, Bitcoins, and numerous other international payment methods. All pricing plans are covered by 7-day money-back guarantee.
Protocols, Security & Privacy
IPVanish uses the latest technologies to provide the highest possible security and privacy. It uses 256-bit AES encryption with the popular VPN protocols PPTP, L2TP/IPSec, and the secure OpenVPN. The website also supports anonymous payment through Bitcoin and practices a strict 'Zero Logs' policy in order to keep the identity and surfing activities of users completely anonymous. This was a lie.

The privacy of users is also given special care by implementing detailed, transparent policies —  specifically the Terms of Service and Privacy Policy. The company does not store the personal or surfing details of the users for business purposes, and the security mechanisms at different server locations are in compliance with the industry's best practices. More on www.bestusenetprovider.net.
IPVanish offers users assurance that their internet activity will be private, while NAT firewall protection defends customers from cyber attacks. Added benefits of IPVanish VPN include open web access while traveling, security of data transmissions while using unsecure connections such as Wi-Fi hotspots or hotel internet services, and a reduction in the display of unwanted marketing content from search engine tracking.
Anonymizing your internet activity helps you to regain a sense of privacy from the faceless trackers of the web, and imparts the freedom to browse the Internet without compromise.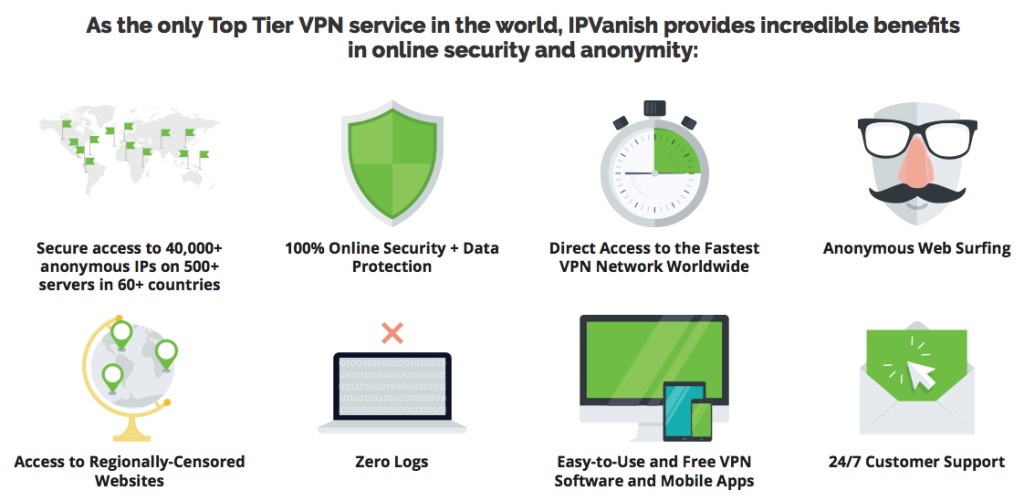 Registering for the IPVanish VPN service is just a matter of downloading and installing the software from the website. Visual guides and step-by-step tutorials make this a fairly straightforward task. The service is compatible with a variety of operating systems, and the 24/7 customer support service is available via email to deal with any problems that could arise with the service.
IPVanish allows Filesharing
P2P traffic is allowed with IPVanish, and the generous server locations ensure that users have the ability to watch popular TV programmes or movies from virtually anywhere.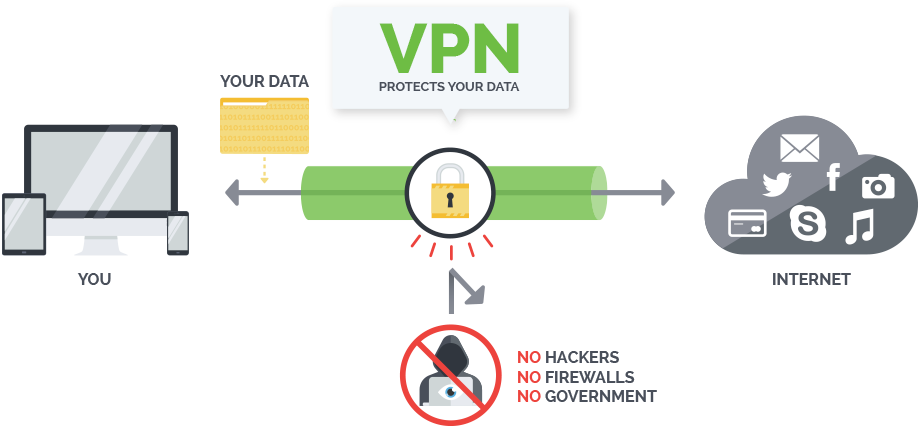 The security of the IPVanish service is guaranteed with military-grade data encryption, and user privacy is assured as the company keep no record of individual customer activity. Signing up with a transparent, global provider of VPN services like IPVanish is beneficial in many ways;  offering a shield from cyber crime, evading internet censorship and protecting user's private online identities.
They accept the payment methods Paypal, Credit Card and Bitcoin!

Features and Advantages of IPVanish VPN
The main features and advantages offered to the customer for IPVanish VPN services are listed below:
Affordable prices and plans for all customers
7-day money-back guarantee
100% secure and anonymous browsing services
Censorship unblocking for numerous websites and entertainment channels across the globe
Accepts popular forms of payment: Visa, American Express, Mastercard, Paypal, Bitcoin, and more
Large, high-speed Top Tier network with over 40,000 IP addresses, 500+ servers located across more than 60 countries
Uses lightweight, free VPN client software for Windows, Mac OS X, iOS, Android
Good looking website with all desired information presented in a simple and intuitive manner
Very easy and simple registration process; you can register anonymously with just temporary email if you use the Bitcoin payment option.
Uses shared dynamic IP address to keep the web activity untraceable
256-bit AES encryption
Helpful FAQ / setup tutorials available on the website
Customer Support through forum and  ticket-based emails
Disadvantages & Downsides
There are certain downsides about the company too, as given below.
IPVanish lied about their No-Logs Policy

IPVanish is a US based company; therefore, NSA Gag Orders and other security laws may impact the users' privacy
Only 2 simultaneous VPN connections available
Live Chat support is available only during US working days and hours.
All in all, IPVanish is a great VPN Provider with really competitive prices and a huge, fast server network which is completely owned by the company itself. At the moment, you can not get better data protection.
Update: We do not recommend to use IPVanish anymore. They were caught lying about their logging policy – do not use their service anymore.
View Offers & Coupons